Franciacorta
WINE TOURISM AND SLOW HOLIDAYS FOR WINE LOVERS
Franciacorta, which is between Brescia and the Iseo Lake, is really famous for its renowned wine, so it is an unmissable destination for those who love wine tourism. In this area, it is possible to travel along the Wine Road of Franciacorta (la Strada del Vino) both by bicycle and on foot, to explore dozens of cellars and restaurants to taste several typical products.
On the Franciacorta hills, excellent wine district, the vine cultivation has ancient origins and its grapes are essential to produce the famous Franciacorta, the first Italian brut wine that gained the DOCG denomination. The morainic origin of these hills give the soil an extraordinary wealth in minerals that is the greatest peculiarity of this exquisite vineyard and its products.
Franciacorta is also rich in hiking itineraries that wind around vineyards, ancient villages, renowned cellars and gorgeous castles: Hotel Capovilla is the perfect starting point to visit the whole area.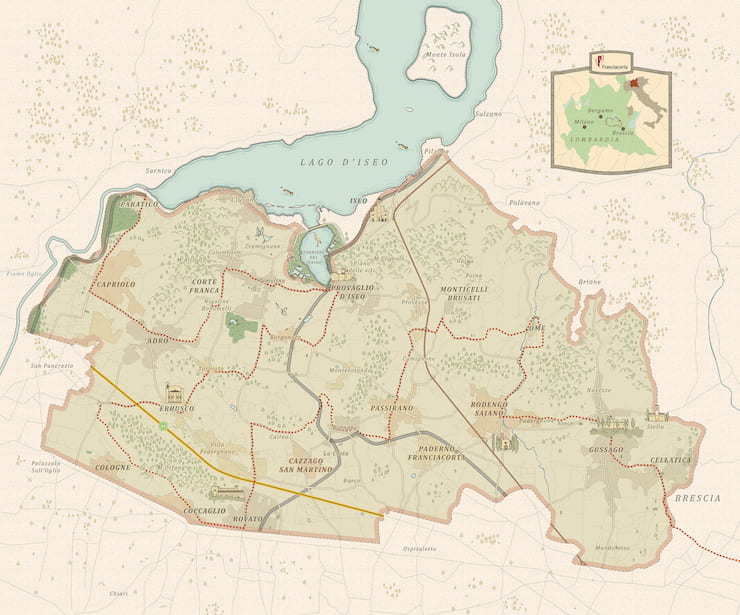 Contact Us...
FOR MORE INFORMATION
OR FOR BOOKING YOUR ROOM ON ISEO LAKE