Rock Engravings
AN EXTRAORDINARY JOURNEY INTO PRE-HISTORIC ART
In the Camonica Valley, you can visit the richest and most extraordinary rock engraving complex of the whole alpine region. The egravings found on the rocks of this land go back to ancient times, from Pre-history to the Middle Ages.
The Rock Engravings National Park of Naquane is in Capo di Ponte, in the province of Brescia, on the left side of the Oglio river. The Park, that was created in 1955, is located between 400 and 600 m/asl and is more than 14 hectares wide. The engraved rocks are divided into two main areas of the Camonica Valley: in the lower valley, near the magnesian and iron-base water springs in Boario Terme, and in the middle valley.
Inside the park, there is a natural environment dominated by chestnut trees, birchs, spruces and hornbeams, and 104 Permian sandstone purple-grey rocks. On these rocks, the ancient inhabitants of the Valley engraved various images, both real and symbolic, inspired by their everyday life and their spiritual world.
In order to visit the Park, it is possible to choose among 5 different itineraries that spread for about 3 km (the complete tour of the Park is a 4 hours long walk). The rocks are clearly signalled and explained through instructional panels that show the main meaning of the engraved figures.
You will see a great variety of images, from the most ancient and schematic ones (Neolithic) to the well-structured and symbolic ones (Copper and Bronze Age) and the narrative and most descriptive ones (Iron Age). The engravings of the Park in Naquane belong to the latter typology and were created by the population of the Camuni. The majority of these scenes show warriors, deer hunters and horse riders, whose activities might be interpreted as initiation rites. When the Romans arrived, the "classic" art of the Camuni ended, even though people in the Valley kept engraving rocks for some time even later.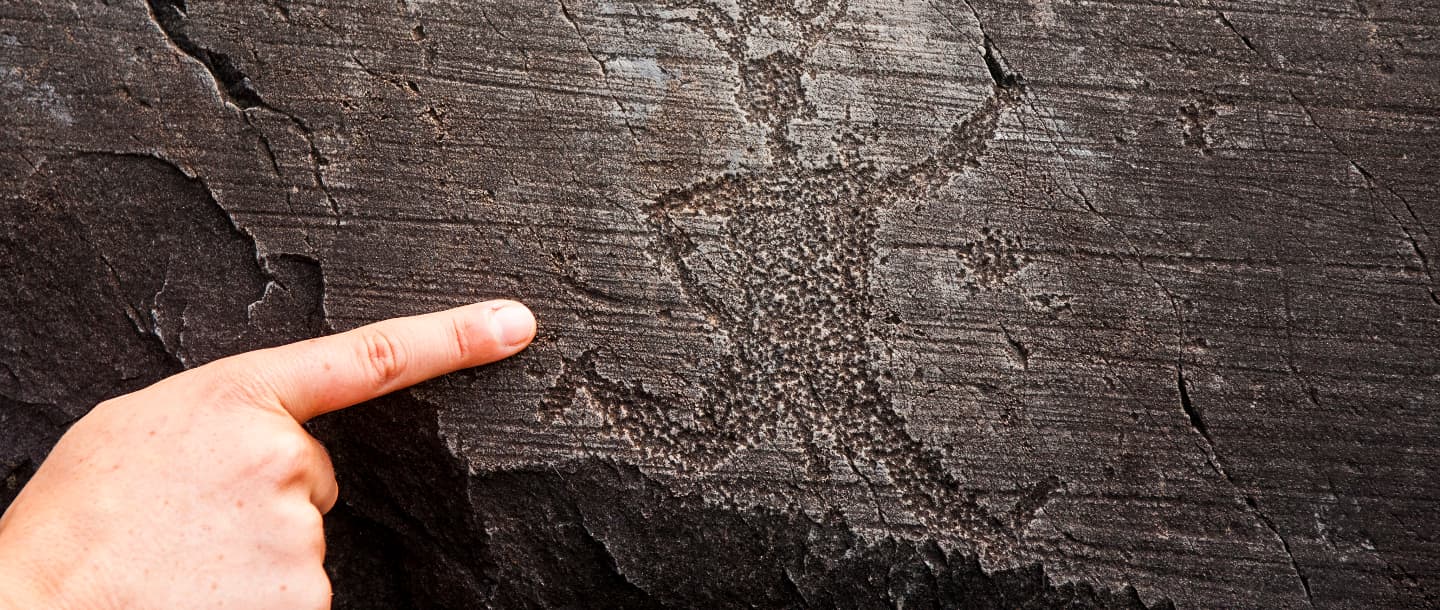 Contact Us...
FOR MORE INFORMATION
OR FOR BOOKING YOUR ROOM ON ISEO LAKE