HOTEL CAPOVILLA4 stars hotel in Pisogne
HOTEL CAPOVILLAIn Pisogne, overlooking the lake
HOTEL CAPOVILLAMagical stay on the Iseo Lake
HOTEL CAPOVILLAnatural landscapes and bike itineraries
HOTEL CAPOVILLAwine tourism and slow holiday in Franciacorta
HOTEL CAPOVILLAskiing in sight of Lombard alpine landscapes
Hotel Capovilla in Pisogne
4 STARS HOTEL ON THE ISEO LAKE
Hotel Capovilla in Pisogne is a cosy hotel, whose atmosphere envelopes and ecompasses all the guests who arrive here, on the shores of the Iseo Lake.
Hotel Capovilla has been recently exquisitely renovated, thanks to a renovation project that renewed an early 1900 historic hotel. Overlooking the Iseo Lake, in a sunny location near the historic centre of Pisogne, our hotel provides 15 different rooms, all preciously decorated, equipped with every comfort and characterised by Italian style. Our attention to detail, attentive service and helpfulness turn every stay (be it both for leisure or business) into a priceless unforgettable experience.
Our 4 stars hotel benefits from the convenient location overlooking the lake that makes it the ideal structure for a relaxing holiday to the discovery of the wonderful lakefront medieval villages, the beautiful land of Franciacorta and the thermal baths of Boario Terme. Thanks to our proximity to several Lombard ski areas (about 30 minutes away by car), Hotel Capovilla is the perfect solution for sport enthusiasts, too, especially skiers and bicycle riders.
Enjoying a regenerating break among our charming lakeshore landscapes, with their lovely villages, gentle vineyard hills and fierce mountain peaks, is our idea of sustainable tourism, that we passionately promote. In the area around Hotel Capovilla there are some of the most suggestive Italian nature trails, highly recommended for all the slow tourism enthusiasts who wish to reconnect with nature.
Facilities
HOTEL CAPOVILLA
Our structure offers many services, like free public parking lots and a rich breakfast, that make every stay at Hotel Capovilla even more special.
Discover promotions and packages to extend your stay in Pisogne and around the Iseo Lake, so that you will have the chance to live many different experiences: activities and excursions, winter sports, nature, art, adventure, Franciacorta wines and our typical gourmet cuisine.
* Free municipal parking in front of the hotel.

Hotel Capovilla

breakfast lounge

Hotel Capovilla

landscape
Hotel Capovilla

breakfast lounge

Hotel Capovilla

corridor detail

Hotel Capovilla

breakfast lounge
Hotel Capovilla

reception

Hotel Capovilla

view on Iseo lake

Hotel Capovilla

sunset on the Iseo Lake
IN HOTEL
WI-FI
free fast
internet connection
PARKING
free public parking
lots in front of the hotel
BREAKFAST
mediterranean or continental
breakfast
Rooms
SPACIOUSNESS AND COMFORT FOR YOUR HOLIDAY ON THE ISEO LAKE
Hotel Capovilla has 15 comfortable rooms, of differente types, in order to meet every need of our guests.
Our rooms are spacious, comfortable and quiet, provided with their own private bathroom, equipped with shower, hairdryer and courtesy line.
Some rooms benefit from the relaxing and suggestive view of the lake, thanks to the large panoramic windows, open towards the untouched nature of the Iseo Lake shores. Our rooms are all tastefully furnished, equipped with air conditioning system, LCD television, minibar and safe.
The rooms and facilities of Hotel Capovilla are meant to offer our guests a comfortable and relaxing stay in Pisogne, a medieval village on the Iseo Lake. Our cosy and welcoming rooms are provided with all the amenities of the 4 stars hotel category.
Breakfast
STARTING OFF WITH ENERGY AND TASTE
It is said that breakfast is the most important meal of the day: if this is true, then having a good and rich one is the best way to feed our body and spirit with the right burst of energy.

At ou breakfast table, you will find cakes and croissants, toasted sandwiches and pies, typical cured meats and cheese; all combined to milk, yogurt, cereals, coffee, tea, infusions and fruit juices. Every day, our guests can choose between mediterranean or continental breakfast, enriched by our wide range of sweet and savory food.

For those who like having long lakefront walks, bicycle rides around Pisogne, hiking or skiing in the mountains, our morning breakfast buffet, varied and balanced, is perfect. For those who suffer from food intolerance or are on special diets, we also have several specific products.
Iseo Lake
EXPLORING THE SURROUDINGS
Il lago d'Iseo regala 67 km di emozioni e scorci che lasciano senza fiato, da percorrere in bici, auto, moto o battello. L'Hotel Capovilla è il punto di partenza perfetto per scoprire tutti i borghi affacciati sul Sebino, con i suoi splendidi panorami tra natura e arte.
Ti aiuteremo a scoprire questo piccolo gioiello incastonato tra le Prealpi Orobiche, a metà strada tra Bergamo e Brescia, con varie proposte di luoghi da visitare, per imparare a conoscere ed amare il nostro lago in tutte le stagioni dell'anno.
Bicycle riding and Hiking trips
EXCURSIONS AROUND
THE ISEO LAKE
For all those people who love riding mountain bikes, Hotel Capovilla is the ideal destination because its central location is perfect to access easily several itineraries, all over the surrounding mountains and around the lake, perfect for bicycle riding (for both family and adventure trips).
This is the ideal place for those who want to lose themselves into nature to discover the landscapes of the Iseo Lake and its surroundings, characterised by flat sweeps that spread for kilometres.
Whoever loves hiking will adore Pisogne, where the town centre is only a few steps away from the lakefront cycle path and the ancient Via Romana Valeriana, an extremely suggestive itinerary of Roman origins, surrounded by lush nature and breathtaking landscapes.
Snow adventures
HOTEL CAPOVILLA AND PREALPINE SKI
Hotel Capovilla could be the perfect starting point even for winter sports enthusiasts, like skiing and snowboarding fans, because it is only 30 minutes away, by car, from the main ski slopes of the Camonica Valley.
Borno in the Camonica Valley
Borno is a lovely village in the Camonica Valley that offers 20 kilometres long ski slopes, between 1020 metres and 1694 metres asl high, for every level of skiers: beginners, medium-experienced and experts. Monte Altissimo ski area in Borno includes a ski and snowboard school, with modern ski lifts, state-of-the-art equipment and 25 professional teachers to help children and winter sports beginners. The so-called "Black slope" or "Direttissima" is 1600 metres long and is ideal for bold skiers and experts.
The ski area in Borno is a wonderful natural place, with a breathtaking landscape that can be admired from a panoramic terrace, from which it is possibl to see even the Iseo Lake. Borno-Monte Altissimo is the perfect destination for those people who prefer relaxing in an intimate refuge atmosphere, away from the city frenzy.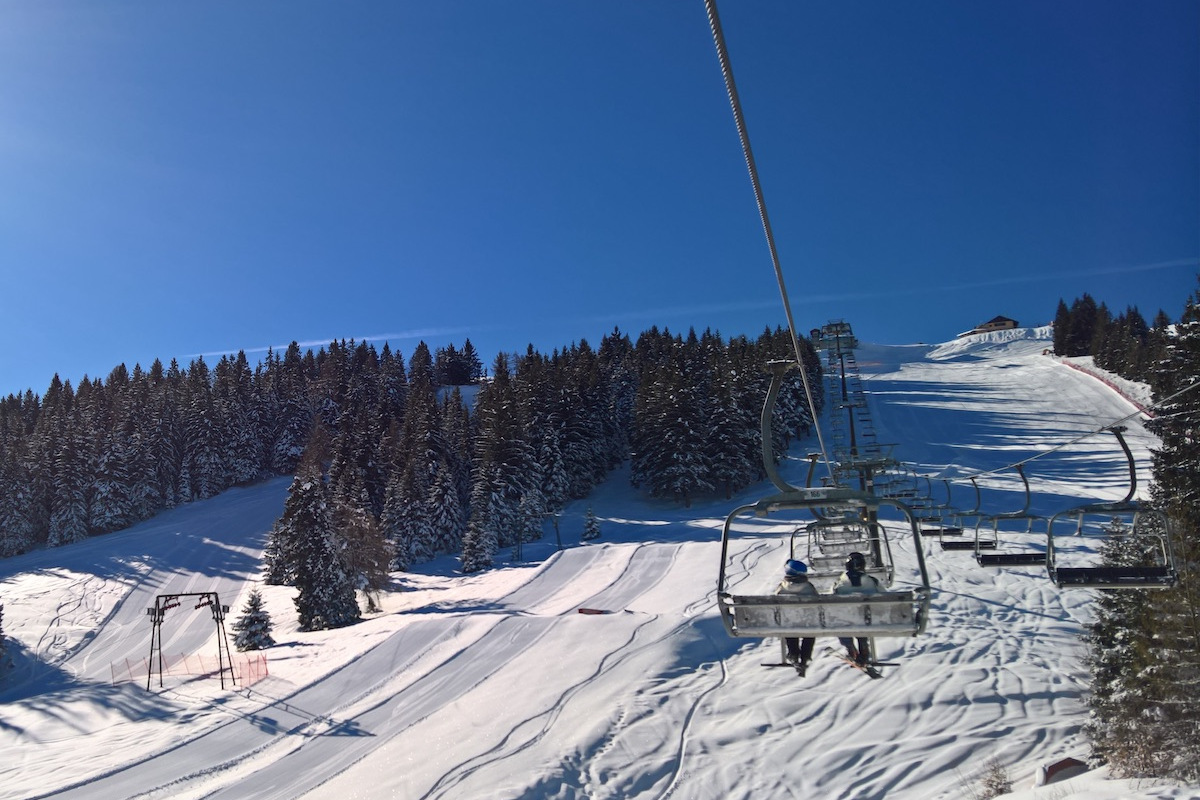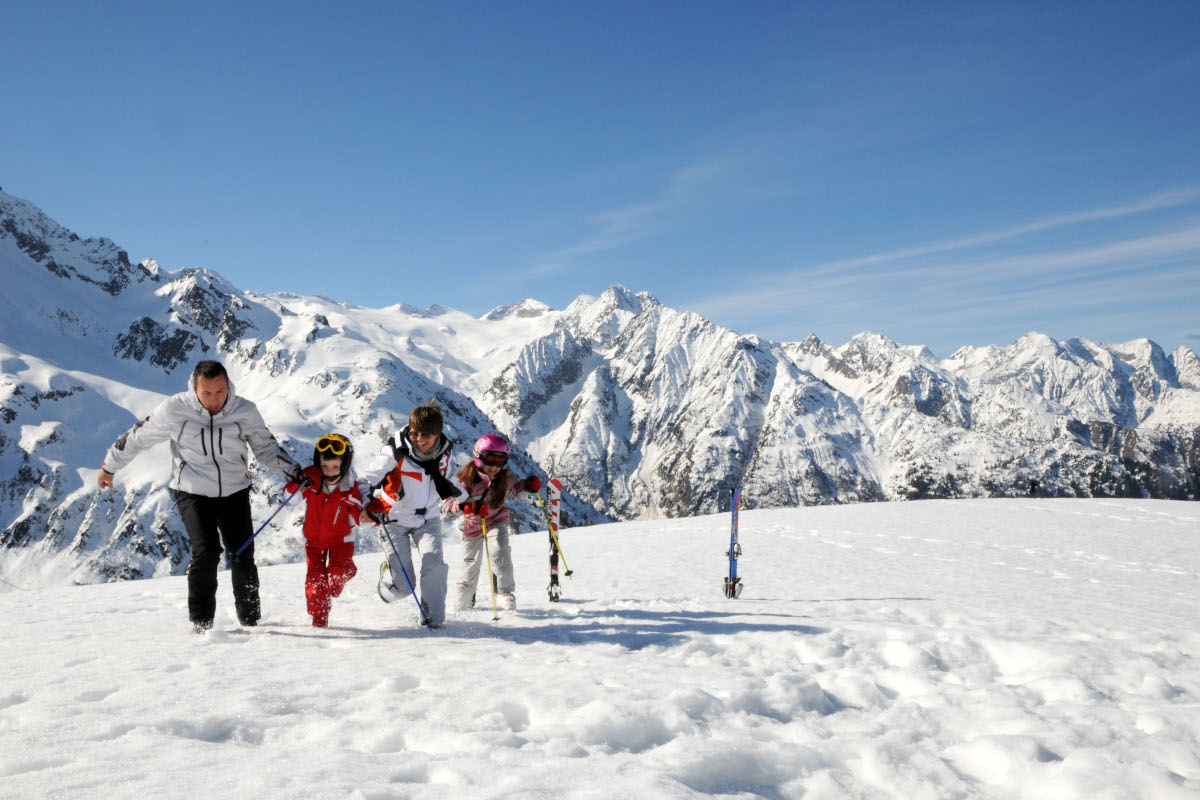 Ponte di Legno
Tonale Ski Area
Skiing in sight of the alpine landscapes, at Tonale Pass and in Ponte di Legno, is always exciting and suggestive. This ski area has 41 different slopes that wind through thick pine and fir woods and that are ideal for both experts in search of adrenaline and beginners in need of experience. The slopes are connected one another by modern ski lifts and chair lifts. At Tonale Pass, there is also a snowpark, the perfect place for acrobatics and leaps.
The Presena Glacier
at Tonale Pass
The Presena Glacier, 3.069 metres high is a paradise for all those who love nature and winter sports. It is on the border between Trentino and Lombardy, between the Sole Vally and the Camonica Valley, and it is sorrounded by breathtaking landscapes. In Winter, the glacier becomes a unique context for snow adventures lovers, while in Summer, its wild mountain environment is the favourite destination for excursions at height. Fun, adrenaline and wonderful views are easy to find in this unique and authentic natural environment.
From the Tonale Pass, it is possible to reach the glacier in about ten minutes through modern ski lifts. There, you will find ever snow-covered ski slopes, hiking itineraries and perfect places for excursions to discover nature, history and food, thanks to the typical gourmet refuge restaurants at height.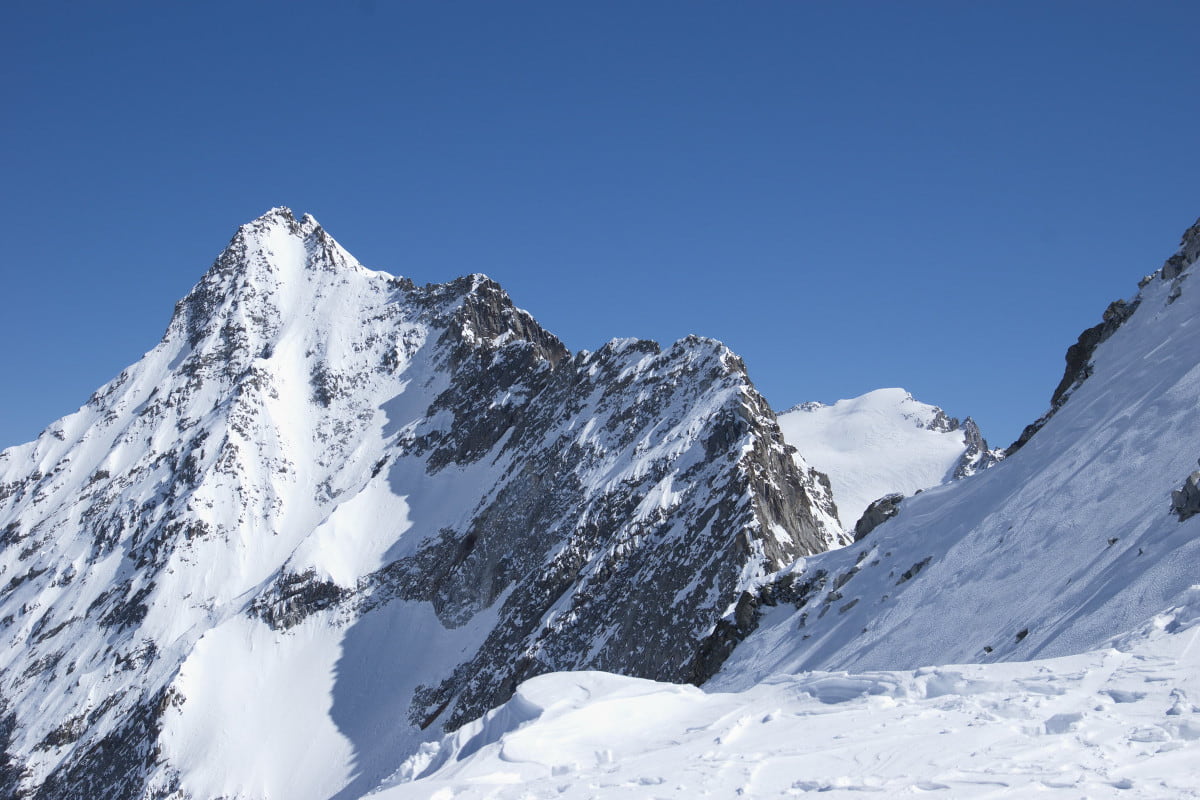 Contacts
HAPPY TO WELCOME YOU
Hotel Capovilla is the ideal place to spend an unforgettable holiday surrounded by beauty and nature in the wonderful setting of the Iseo Lake. Have some relax with your family, enjoy a sport week, have fun with your friends, give yourself a romantic getaway with your partner...
Whatever you like doing, it is the perfect opportunity to come and visit us!
For any information, please do not hesitate to contact us!
We will gladly welcome you here, in Pisogne!